ASRS Tire Gantry Robot System

Applicable for large span projects such as Automated Storage and Retrieval systems or other distribution applications.
Large Area Gantry End Effector: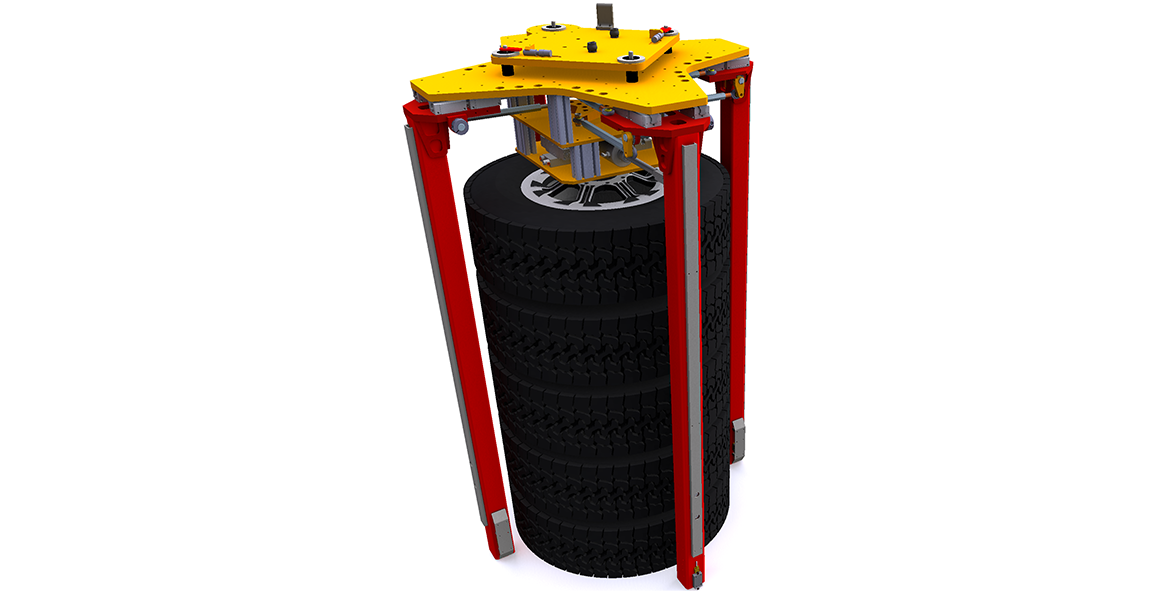 Outer Diameter Pick Tire Clamp
Layout for ASRS Tire Gantry Robot: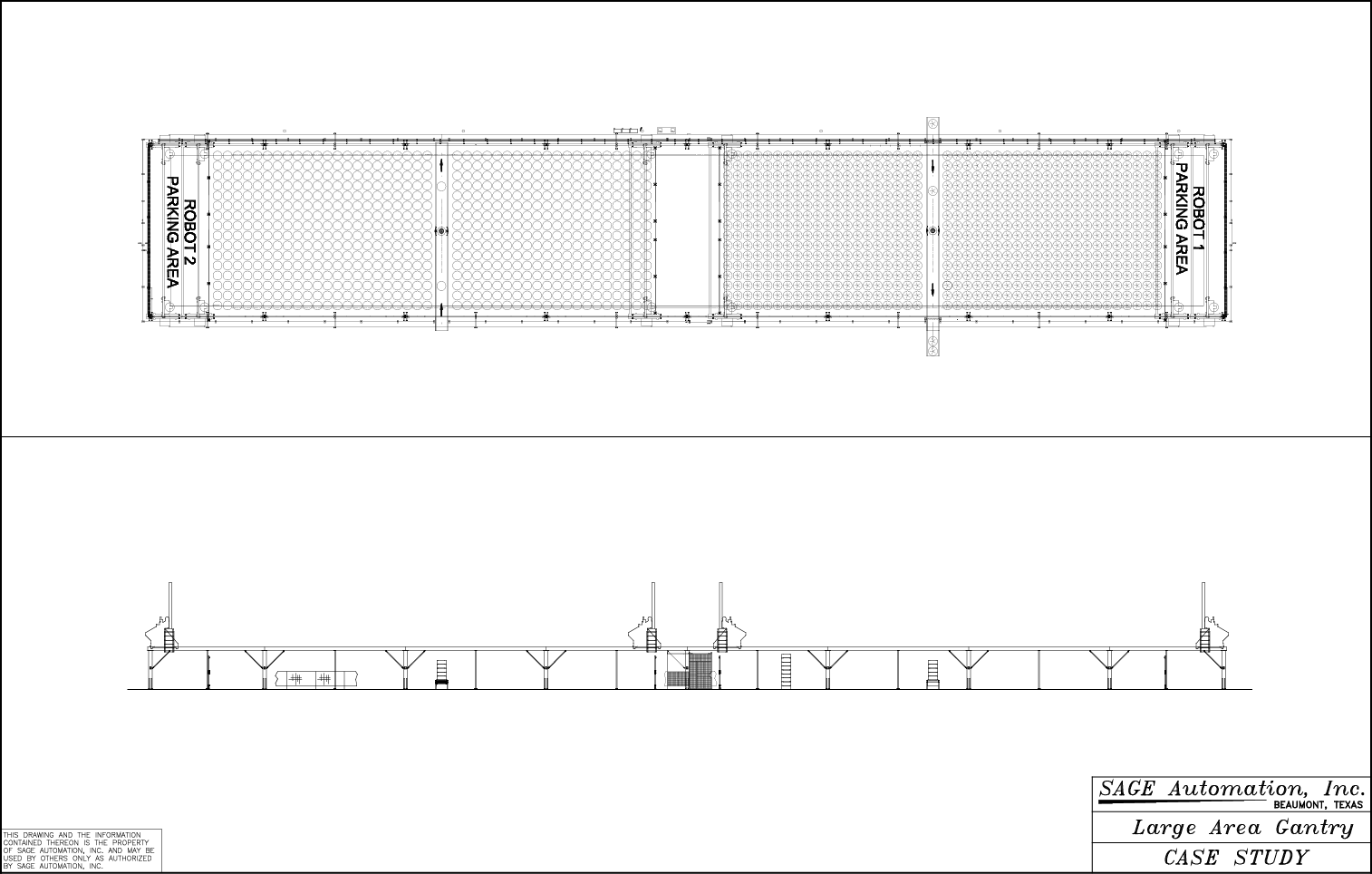 ASRS Tire Gantry Robot Case Study:Overall Design:
This Tire Warehousing Automated Storage and Retrieval Systems or ASRS consists of two gantry robots that share a common frame, the "X" axis. The main function of this Tire ASRS is to stack and store "raw" tires as well as tire/wheel assemblies until they are requested by the production line. Each Gantry Robot will normally be assigned to its own stack storage block, Robot 1 will serve the tire/wheel assembly stacks and Robot 2 will serve the incoming raw tire stacks. Each stack storage block has a conveyor running thru the stack which is named according to the stack it services. Additionally each robot has its own end effector which picks and places the tires. The end effector picks up the tires and tire / wheel assemblies with telescoping clamp arms which allow for various tire sizes. The end effector can pick and place one (1) to five (5) tires or tire / wheel assemblies at a time. The ASRS tracks and archives tire size, quantity, T.W.A. combination and date the tire enters the system. The perimeter and internal barrier fences are also part of the ASRS. The perimeter fencing prevents workers from entering the robot operational envelope and the internal barrier fence helps divide the tire stacks and creates maintenance zones. The two robots are in constant communication with each other to prevent collisions.
Overall Design:
Sage Automation, Inc. proposes an ASRS Large Area Gantry Robot with dual which includes two infeed conveyors and an integrated perimeter fencing system.
Major Components:
Large Area Gantry (x2): Gantry Robot 1 and Gantry Robot 2
Common Shared Gantry Frame
End Effector (x2): Outer Pick Tire Clamp designed for picking up raw tires or tire and wheel assemblies
HMI Cabinet centrally located
Tire Infeed Conveyors (x2): One conveyor for raw tire side and one conveyor for tire and wheel assembly side
Safety Fencing